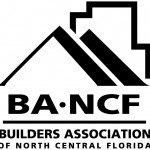 The Builder's Association of North Central Florida (BANCF) does a wonderful job of organizing to Parade of Homes in Gainesville and surrounding areas (Alachua, Newberry, etc.) With all the new construction popping up in Alachua County, in particular residential construction (home building), it's no surprise the Parade has almost 30 homes participating this year. Some of the newest developments in Gainesville will be featuring homes, such as Oakmont and Finley Woods.
Below is a list of the communities and builders participating in the parade, as well as the address of the homes. The digital version of the official Spring Parade of Homes guide for 2015 can be found here.
The Parade of homes will take place Saturday, April 11th – Sunday, April 12th and Saturday, April 18th – Sunday, April 19th  from noon to 6:00 pm on both weekends.
Please note, the list below is in alphabetical order by community. We recommend referring to the 2015 Spring Parade of Homes map for guidance on location and planning out your route. 
Bailey Estates in High Springs
19113 NW 228th Street in High Springs
Ellis Park
9939 NW 19th Road
Finley Woods
6265 SW 50th Way
4963 SW 63rd Lane
Greystone
4029 NW 63rd Street
Warrington Homes
 4074 NW 63rd Street
Hailey Forest Condominiums
4651 SW 48th Drive, #144
Hillcrest
1252 NW 50th Drive
Longleaf Village
7845 SW 79th Drive
Montclair
15521 NW 136th Terrace in Alachua
Oakmont
2835 SW 117th Street
2762 SW 117th Street
ICI Homes (2)
2724 SW 117th Street
2723 SW 188th Terrace
2808 SW 117th Street
3223 SW 115th Terrace
3215 SW 115th Terrace
2836 SW 117th Street
2817 SW 188th Drive
Oak Ridge
 16685 NW 193rd Terrace in High Springs
Old Oak Estates
19118 NW 41st Road in Newberry
Savannah Station
Fletcher Construction
16228 NW 121st Lane
Sorrento
 2286 NW 51st Avenue
South Pointe
 11949 NW 13th Road
Town of Tioga
Dibros Corporation
691 SW 136th Street
773 SW 135th Way
Turnberry Lake
 13718 NW 30th Road
2808 NW 137th Terrace
13668 NW 30th Road
Wilds Plantation
Warring Homes
10428 SW 41st Avenue
Wyndswept Hills
15237 NW 149th Road in Alachua