How does it work? It's simple: If you're a Davidson Realtor and you refer an individual to our agency for an insurance quote we will donate $10 to Davidson Cares.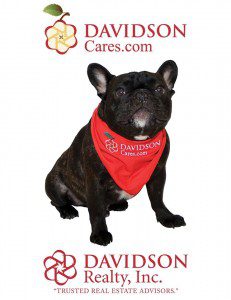 The Details You cannot provide us with the contact information of the referred individual(s), but rather they must contact us at (352)371-7977 or by email. If you have a preferred agent you work with, please feel free to provide your client with his/her information, otherwise they can email quote@mcgriffwilliams.com.
You can rest assured we ask each person that contacts our agency for a quote where they heard of us.
Please know that donations are not contingent on whether or not the policy is written. We are grateful to have an opportunity to provide a quote, and appreciate you recommending McGriff-Williams Insurance.
Have questions about the program? Contact McGriff-Williams Marketing Coordinator, Kaitlin Gertner (kaitlin@mcgriffwilliams.com).