Does your child currently have a policy with Healthy Kids or Florida Kid Care?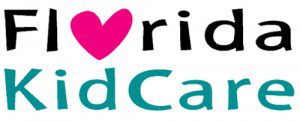 Effective October 1st, many Healthy Kids (also known as Florida Kid Care) premiums are increasing substantially. If your child currently has coverage through Florida Kid Care, they qualify to change to an individual policy, or be added to a family  policy,  before Open Enrollment on November 1st. Since this qualifies for Special Enrollment, coverage can take effect the first day of the following month, no matter when you apply. For example, you can obtain coverage on September 30th and the policy will take affect on October 1st. As with any Special Enrollment event, you have 60 days  from the "event" to qualify for Special Enrollment. With rate increases taking effect October 1st, you will have until the end of November to qualify for special enrollment coverage. Keep in mind, traditional Open Enrollment begins November 1st, so it may be worth weighing your options. Complete the information below to get in touch with an agent to discuss your child's health care options.
Interested in receiving a health insurance quote for your child?
Most of the individual plans available available for children will have comparable coverage, co pays and the same network of providers. If you have multiple children, you can look into adding them to your family plan or each child can have their own individual policy. Regardless, we just need the child's full name, date of birth and zip code for quoting.
If you're interested in learning more about individual health insurance policies for children, here's a quick 1 minute video