By scheduling valuables, your coverage for these items extends to "all risk loss." Although personal property is included within your homeowner's insurance policy, there are some stipulations. Your standard homeowner's insurance policy only covers specified items in the event of certain perils or occurrences (i.e. fires, theft, etc.).
Please review your individual policy for specifications on coverage.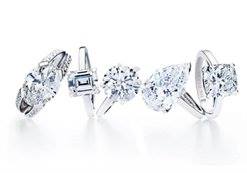 When an item is scheduled, the coverage extends beyond the listed perils within your standard policy. Additionally, the personal property section of your standard homeowner's insurance policy also has financial limitations for specified items.
For examples, jewelry may only be covered up to $1,000. In addition to extended coverage, in most instances scheduling items also eliminates deductibles for those items.
Items most commonly scheduled, include but are not limited to: jewelry, fine art, furs, fire arms, musical instruments, cameras, silverware, etc. In order to schedule an item you must provide a current appraisal or bill of sale at the time you add the item to your homeowner's insurance policy. Although updated appraisals are not required after scheduling items, it may be in your best interest to do so regularly.
Insurance coverage for scheduled jewelry typically ranges between $13 and $22 per $1,000 value. For example, if you want to schedule a $3,000 piece of jewelry, it will cost you roughly between $39 and $66 per year.
Various insurance company guidelines differ in regards to the required minimum and maximum value a scheduled item must be, and how recent the appraisal is required to be in order to schedule the item.