Jessica Hedetniemi
Get to know Jessica Hedetniemi

I was born in Fairfax County, VA. Just two years later, my family moved to Florida. We put our roots down in Flagler County, and for the next 27 years that's where I called home. Bunnell is a small part of Flagler County (but growing very quickly) and that's where I grew up. We truly got the best of both worlds. Living out in the country on a lot of land with our favorite stores and the beach no more than 20 minutes away! I loved growing up there and have the greatest memories that will last a life time. I will always love going "home" for visits.
I recently moved to the Gainesville area and I am very quickly falling in love with living here and all that there is to do. I met my boyfriend Tyler in the beginning of 2019, and we are currently in the process of renovating some parts of our home which keeps us busy! We enjoy relaxing on the weekends, doing DIY projects, soaking up the sun at the sandbar, going to church on Sundays, spending time with family and friends and of course cheering on our Gators!
My insurance career started in 2017 at Hayward Brown Flagler Insurance, where I started as a Receptionist. I then transferred to a Personal Lines Account Manager for two and a half years. Now here at McGriff-Williams, I am back in the Receptionist position and am feeling right at home! I'm looking forward to speaking to you on the phone and welcoming you into the office!
Jessica can be reached at (352)371-7977 or by email: jhedetniemi@mcgriffwilliams.com.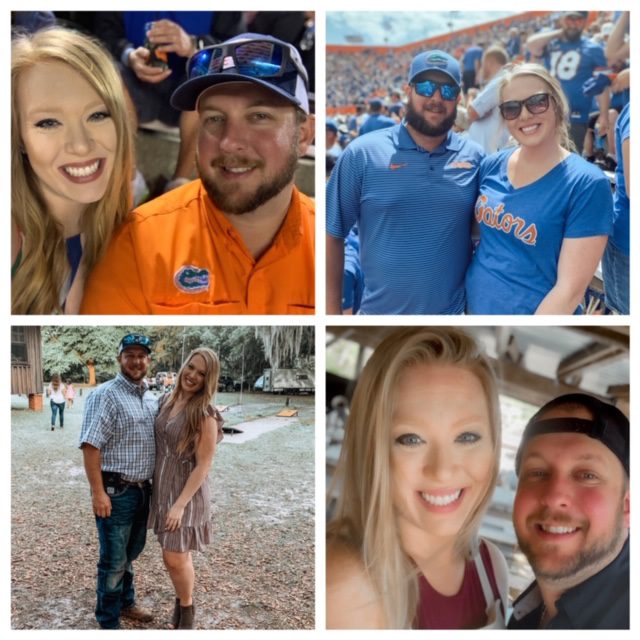 Fun Facts about Jessica Hedetniemi

Where can you be found on your lunch break?
At Target…. Always!
Favorite Food?
That's a toss-up between Sushi and anything Mexican
Beverage of choice?
Diet Dr. Pepper or Water
Favorite TV Show?
Grey's Anatomy