Bryan Williams
Get to know Bryan Williams
I was born and raised in Gainesville, FL and am proud to still call it home today. Growing up here I found an adventure around every corner, whether it was sifting for shark teeth in the creek, braving the high dive at the Westside Park pool, or turning a cul-de-sac into Wrigley Field.
After high school, it was off to Tampa and the University of South Florida, where I earned a degree in Communications and was a four-year letterman on the USF Football team. When I arrived to USF, the football program was in its infancy, just four years old. Being a part of a young, developing football program that was so new proved to be exciting and rewarding.
After college, I returned to Gainesville and joined my father at McGriff-Williams Insurance. After cutting my teeth as a client account advisor, then moving into a personal insurance advisory role, now I am a partner in the firm. All of that valuable experience has given me a deep understanding of the insurance business, the agency's role within it, and most importantly, how to best serve our clients.
Outside of the office, you can usually find me spending time with my family or propped up in a lounge chair on Crescent Beach, just south of historic St. Augustine, FL. The Oldest City is a special place to me – it's where I spent countless sun-soaked days as a kid, vacations with my family, and got both engaged and married. Together, my wife Channing and I enjoy traveling to new places, indulging in culinary masterpieces, attending sporting events, and spending time with our three sons: Decker, Brooks, and Callan.
My community and state are also important to me. I currently serve on The City of Gainesville Plan Board, The Gramatica Family Foundation board and The Boulware Springs Charter School board. I am a proud alumnus of Leadership Gainesville (Go Blue!) and Leadership Florida Institute's Connect Florida.
Bryan can be reached at (352)371-7977 or by email: [email protected]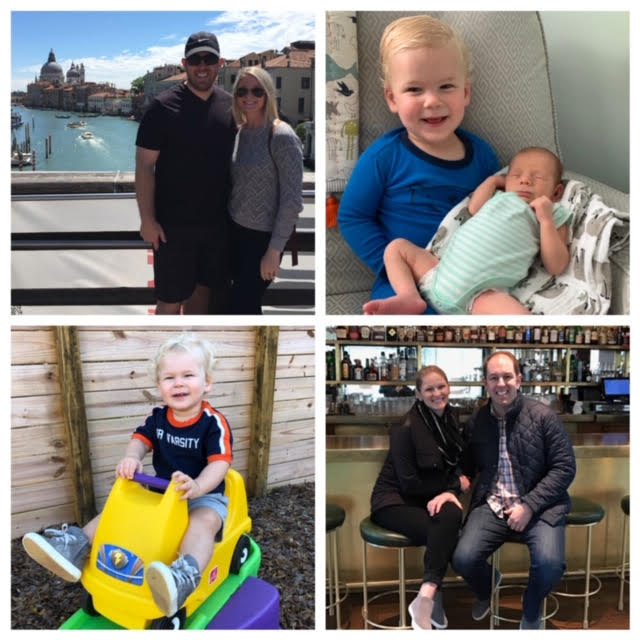 Fun Facts about Bryan Williams
Favorite weekend activity: Visiting the beach and spending time with friends and family.
Favorite Sports Teams: University of South Florida Bulls & Florida Gators
Favorite Season: Spring in Florida
Beverage of Choice: Unsweet Iced Tea
Favorite quote: "Be who you are and say what you feel, because those who mind don't matter, and those who matter don't mind."  -Bernard M. Baruch