James Smith
I was born in Charlotte, NC but I am a proud Floridian. I was raised in Gainesville and my incredible experience growing up here and on through high school and college sparked my desire to return to town and raise my own family here with my wife Claire.
Prior to joining the McGriff-Williams family, I spent 11 years in Medical Device Sales and Management. That foundation led to an entrepreneurial endeavor with the start of Smith Turlington Contracting – a commercial contracting company specializing in Division 10 construction and development projects where I was co-founder and managing partner.
My corporate time within the Medical Device field and the entrepreneurial process of ideating, building, and then selling my contracting company have given me a broad range of business understanding and experience.
Valuable lessons in business formation, finance, accounting, HR, and the importance of comprehensive insurance brought me to my time at McGriff – Williams. In my current role, I work to get to know each client's business and their individual needs – then work with them to structure an appropriate plan to mitigate risks, help shoulder business liability, and preserve wealth for an operating business.
My goal at McGriff-Williams is to bring this differentiated value to each client through transparency, communication, follow-through, work ethic, and cutting-edge technology.
My pre-professional background began in Gainesville as a Student-Athlete for the University of Florida where I earned a bachelor's degree in Physiology and Kinesiology, graduating with honors in 2008. After undergrad, I earned a master's degree in Business Entrepreneurship.
At Florida I walked on to the Football team, where I worked to become a starter, earn a scholarship, and eventually was chosen to be a part of Coach Meyer's Leadership Committee – for the 2008 season, I was elected team captain. My time on the Florida football team was invaluable; I am forever grateful for the lessons and skills learned and to have been a part of the 2006 and 2008 SEC and BCS National Championship teams. My experience on the team at Florida afforded me the opportunity to subsequently sign a contract with the Cincinnati Bengals.
Balancing academics and the commitments of being a leader on the football team engrained accountability, a strong work ethic, discipline, and the value of teamwork into everything I do. Those traits, amplified by my "walk-on mentality" continue to fuel the effort and drive in my professional career.
I enjoy spending free time with my wife Claire and our three kids: Blake, Mac, and Cameron. We like to be active and enjoy the outdoors – exercising, cooking out for friends and family, going to the beach, hunting, and fishing.
After spending the last 7 years in Nashville, TN it is great to be back in Florida to raise our kids close to family and the water and to work with the team at McGriff – Williams to continue their business tradition of excellence.
James can be reached at (352)371-7977 or by email: [email protected].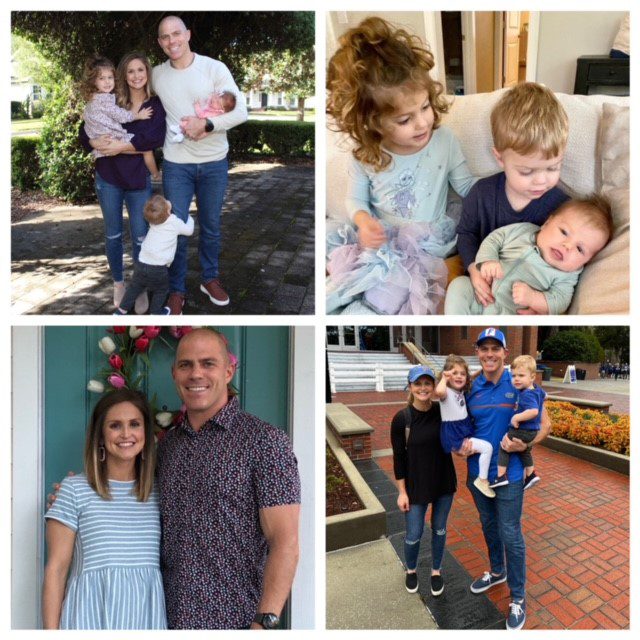 Fun Facts about James Smith
What was your first car?
A 1982 Jeep CJ-7 that I still have today.
Favorite Food:
Any kind of BBQ, except NC vinegar.
Favorite Quote:
"Every man I meet is my superior in some way and in that, I learn from him." -Ralph Waldo Emerson