To determine what doctors are "in-network" in Gainesville, FL for various Florida Blue health insurance plans, you can visit the Find a Doctor & More section of the Florida Blue website.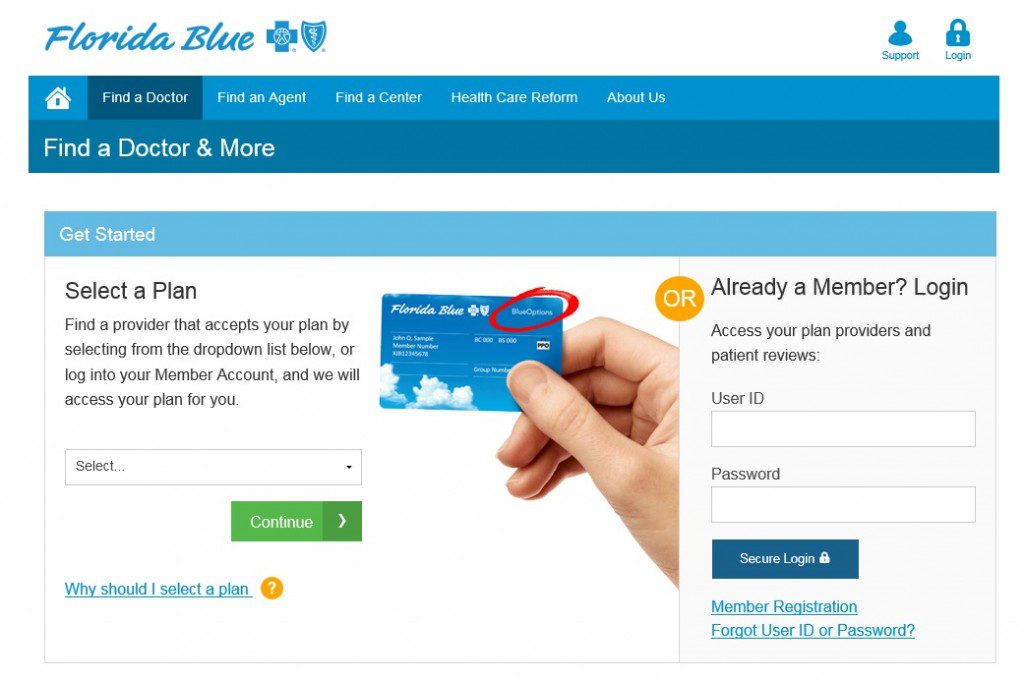 As shown above, you have the option to search by plan type using the drop down menu (shown on the left side of the image), which can be found on the Florida Blue website by clicking here.
Please note, your plan type can be found in the upper right corner of your Florida Blue health insurance card, on the front side. (See circled in red on the image above.)
After selecting your plan type (depending on the type you choose), you will then be directed to select from the following provider types: Primary Care, Health Care Facility, Specialist, Pharmacy, Lab Testing, X-Ray or Support Service.
After selecting a type of provider, you will be asked additional questions about the type of provider you selected. For example, if you select Health Care Facility you will be asked to choose the type of facility (Hospital, Surgical Center, Urgent Care Center/Walk-In Clinic, etc.)
Once you have chosen the type of provider and additional details you will be asked to input a location (Zip code, City and State, or Street Address), and you will be able to search within 5-100 miles of the location.
If you choose, you may then enter the name or number of the provider, business name, as well as preferred language and if the provider is accepting new patients. All of this information is optional, if you choose to simply browse all providers, you may select "Search Now" for an all inclusive list.
If you are unable to find a doctor or provider on the Florida Blue website, we suggest you call the office of the provider/doctor to inquire as to what health insurance providers and plans they accept.